Fic title:
Sincere Friends of Liberty Have Been Rare
Author name:
mya_rofki
Artist name:
kingsblkdragon
Genre:
RPS
Pairing:
Jensen & Jared friendship, Jared/Richard Speight, Jared/Frederic Lehne
Rating:
NC-17
Warnings/Spoilers:
Graphic physical and sexual abuse of a child. Highlight for more specific warnings.
Dubcon, Noncon, Nonconsensual breathplay, Nonconsensual watersports, Electric shock, Violence against a minor
Summary:
RPS AU. Jared is a 14-year-old convict with no hope and no future, until the day a man named Mark Pellegrino visits him with a deal. What follows is a balancing act, as Jared struggles to regain his life without destroying himself in the process.
Art post for
spn_j2_bigbang
Master fic post
HERE
Cover
Chapter Headers








Icons






Drawing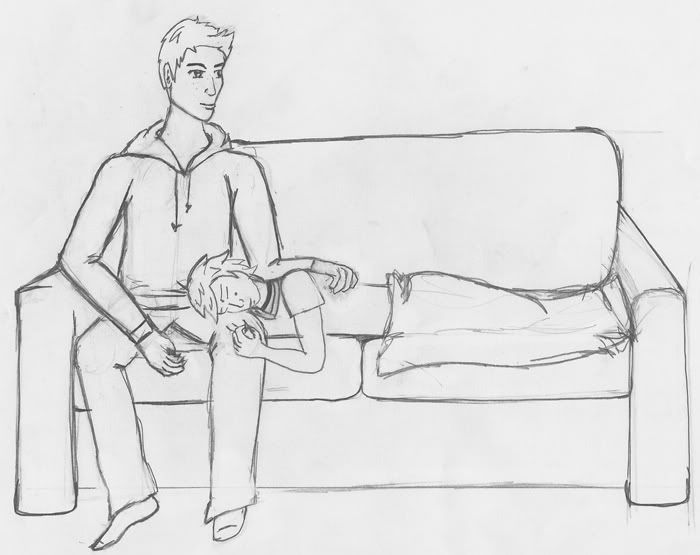 A/N:
I wasn't planning on doing a second Big Bang this year, but something about
mya_rofki
's story caught my attention. I am so thrilled that I got to work with her and make art for this story. She is a very talented writer and a joy to work with. I highly recommend reading this story. The warning might scare some people off, but trust me, it's worth it.
The cover piece is something that was constantly changing in my head. I wanted this and then I wanted that, but this had to be included and so on. It took me a while to decide on just what to do. I'm happy with it though. The background gives off a feeling of desperation and the deep red color gives off such strong emotion. Would you believe me if I told you there was a very bright primary purple layer in that image? I have trouble believing it myself, but it's true.
The chapter headers are pretty self explanatory. I wanted to keep them similar to the cover without being the same.
The drawing- *sigh* I wanted this to be something wonderful and it just wasn't working for me. I reworked it so many times and still couldn't get it to a point that made
me
happy. I know my author likes it though and I did spend time on it, so I wanted to post it. I hope to still work on it and get a finished product at some point. wOOt WIP !
All digital work done in Adobe Photoshop CS3.
Thanks to
wendy
and
thehighwaywoman
for everything they do!
Thanks Mya for being fan-fucking-tastic to work with. I hope I did you proud. :D